390
As we have already told you, on the occasion of the Klimahouse just ended, we presented the Phonolook and Acustica lines with the intent of showing you our reality concerning the area of ​​sound absorption and soundproofing.
But this year Eterno Ivica went further, we dared to offer the public an absolute innovation!
We can finally talk to you about the PHONOLOOK 3D sound-absorbing panels!
What are we talking about?
Starting from our Phonolook Solution line, now tested and approved during all these years, we decided to take one more step, proposing a one of a kind panel. In fact, Phonolook 3D panels are characterized by embossed fabric covering that can give them shape and volume without depriving them of the main function of sound-absorbing elements.
During the days of the fair we had the opportunity to present the product live through 3 panels placed along the wall; the audience was delighted to be able to touch the 3D workmanship made even more attractive by the type of velvet fabric and the different colors with bright tones.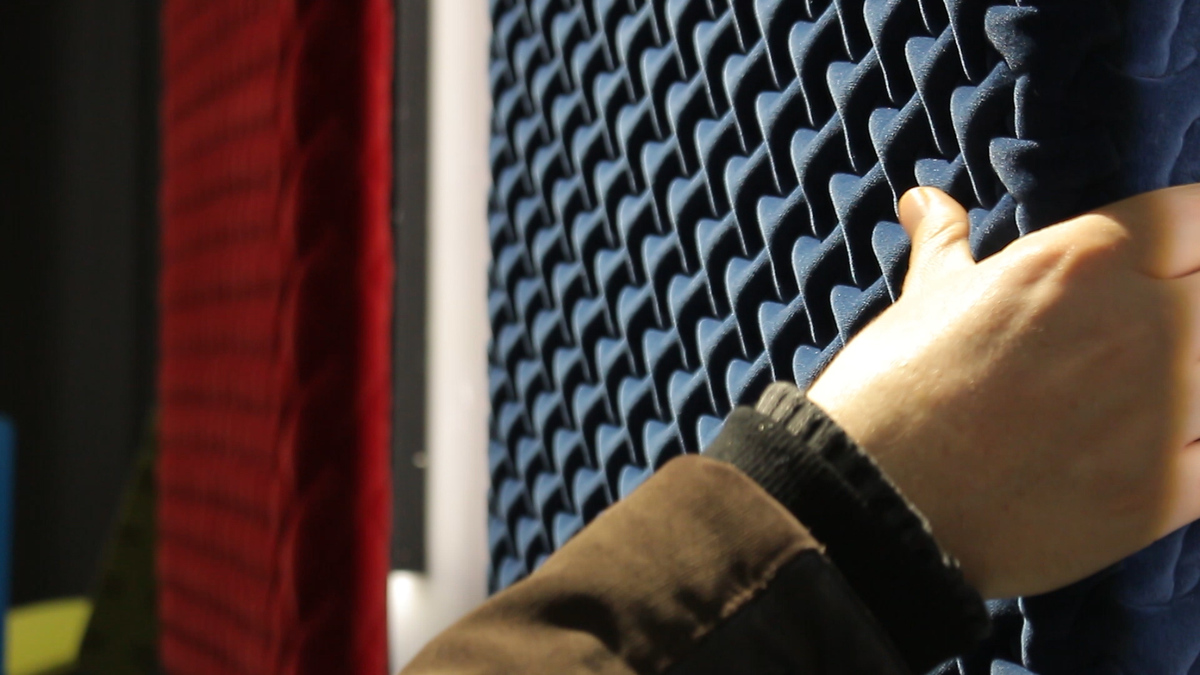 Everyone has been able to imagine the perfect location for these panels.. from private luxury environments, from the contracting and hotelling sectors to lounge bars in metropolitan cities.
In short, the success has been remarkable and we are satisfied with how this innovation, after months of work and careful studies, has conquered everyone!
You can consult the page dedicated to the product directly from our site:
 
But is not over..
We have presented an absolute preview of an innovation that will help speed up the first "phonometric" inspections. The team has designed a new exclusive APP that will be able to acquire the acoustic parameters, evaluate the acquired data and estimate the customized solutions.
We would like to clarify that this APP does not replace at all the phonometric inspections made by competent acoustical technicians.
Available soon for both Android and iOS.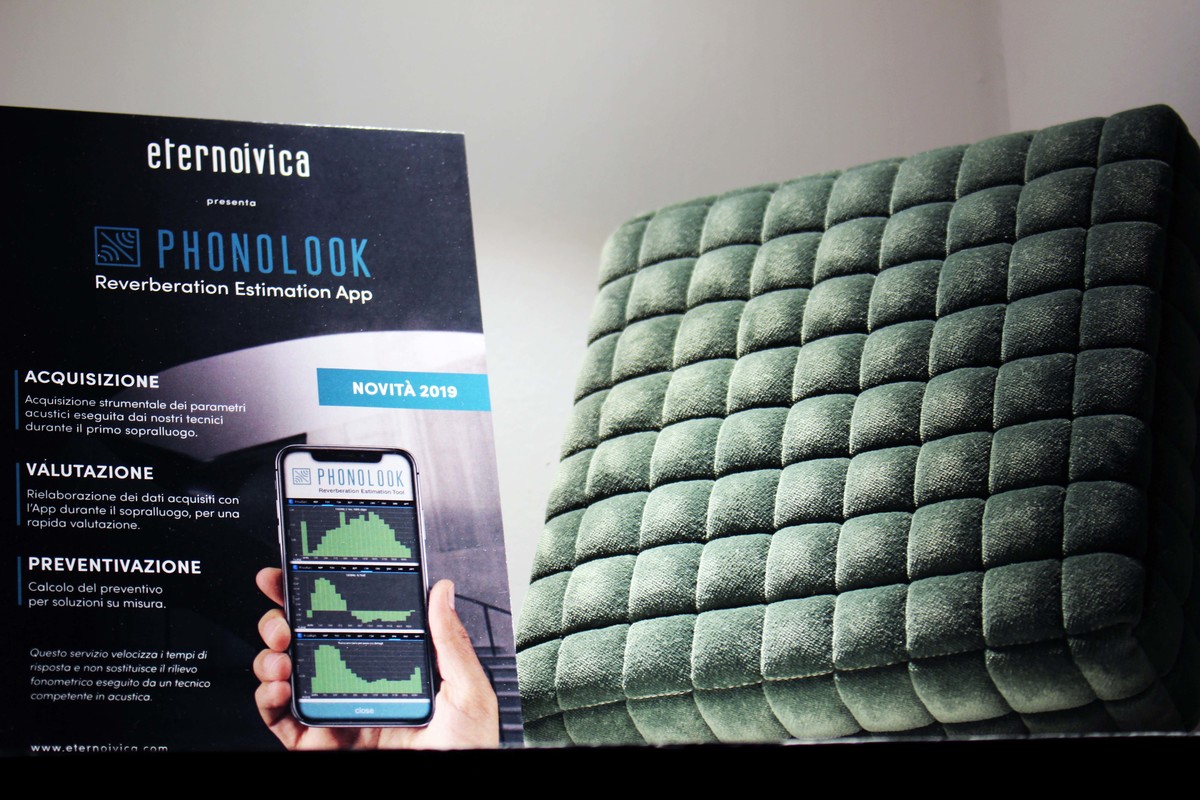 Our technicians and experts are ready to provide you with any further requests and information!
If you want to stay up to date, remember to subscribe to our newsletter and follow us on Facebook!
So many things are waiting for you!