413
Going to lunch at the bar or even more, having dinner at the restaurant should be a moment of pleasure and fun.
But very often (unfortunately) we find ourselves in crowded venues trying to speak louder than others to communicate with our tablemate.
For this reason Eterno Ivica is able to offer the definitive solution to all these problems. In fact, with the Phonolook line, it will be possible to intervene through the installation - on the wall, ceiling or in suspension - of sound-absorbent panels that will make the environment and acoustic comfort better.
There are indeed numerous examples of interventions that we have carried put in mant cities and in different types of locations. 
Jesolo - Restaurant "Entree"
An example of this type of application took place in Jesolo (VE) where several Solution panels were applied in suspension along the walls of the Entree restaurant.
In this case we opted for the Rettangolo Solution, with its regular and elegant shape, which gives the room a touch of class and uniqueness, made even more special by the two taupe and white colors, in perfect style with the rest of the room.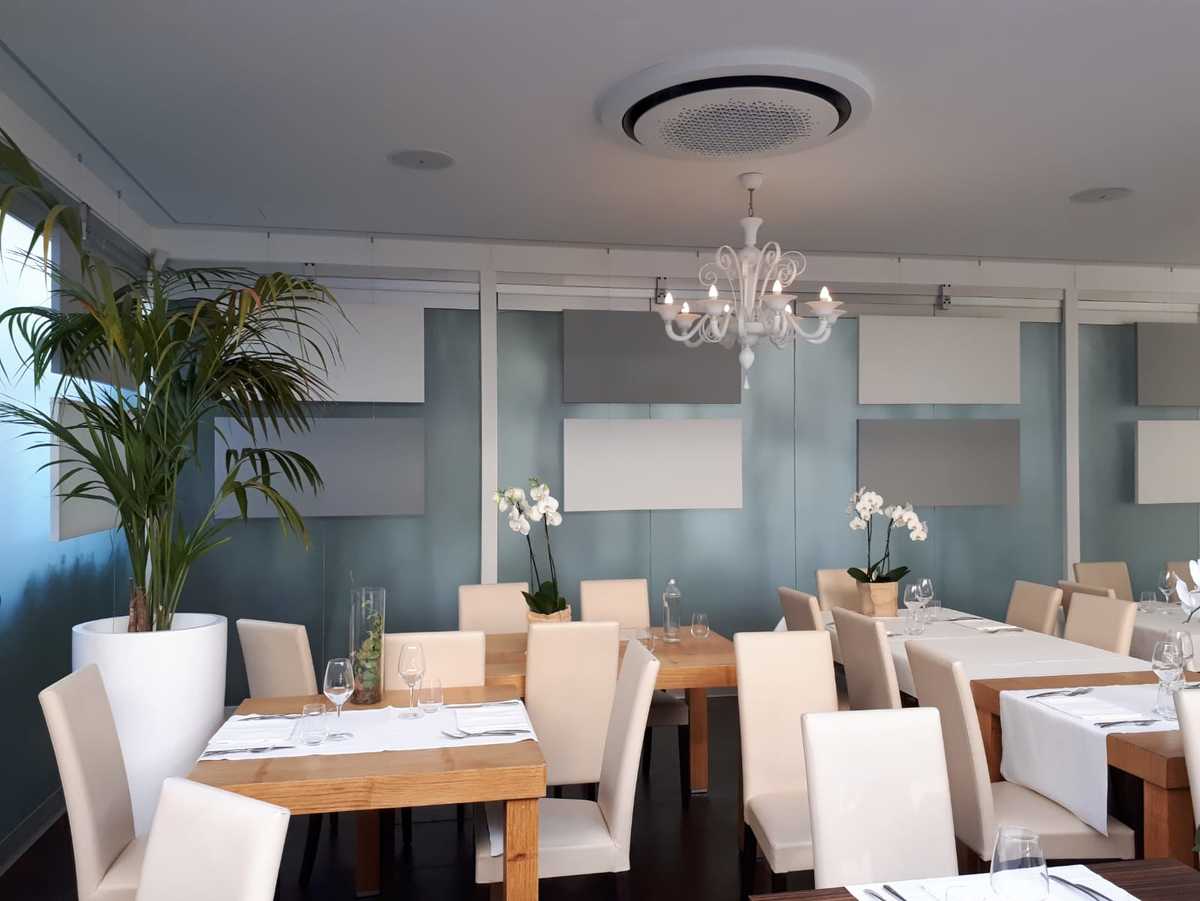 Genova - Pizzeria Amarcord
Here we intervened with 12 panels 120x120 with magnet with permanent magnet on the ceiling so as to absorb the medium-high frequencies typical of speech.
The panels were positioned on the ceiling in groups of 4, thus being able to furnish the environment by creating different shapes and volumes.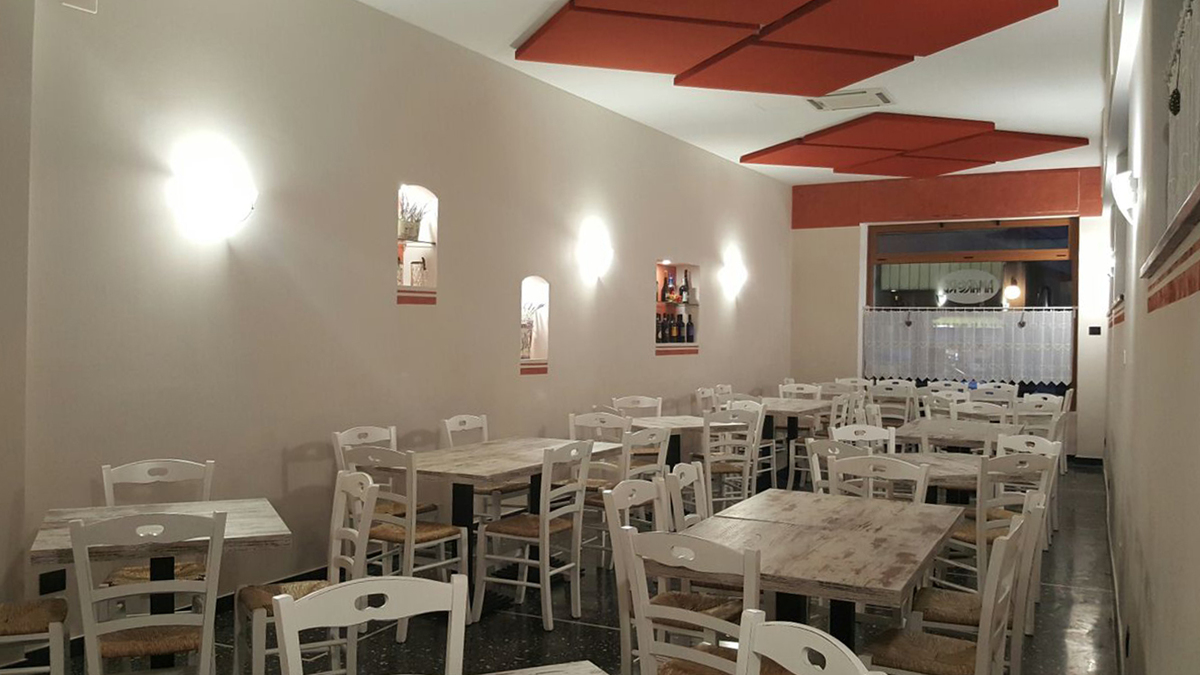 Reggio Emilia - Osteria del Macellaio
If you happen to pass through Emilia, stop at the Osteria del Macellaio and take a look at how the owners have been able to beautify, but above all improve acoustically, their premises.
In fact, they decided to customize our Phonolook panels with high resolution prints making these elements more attractive and captivating, without depriving them of their main sound-absorbing function.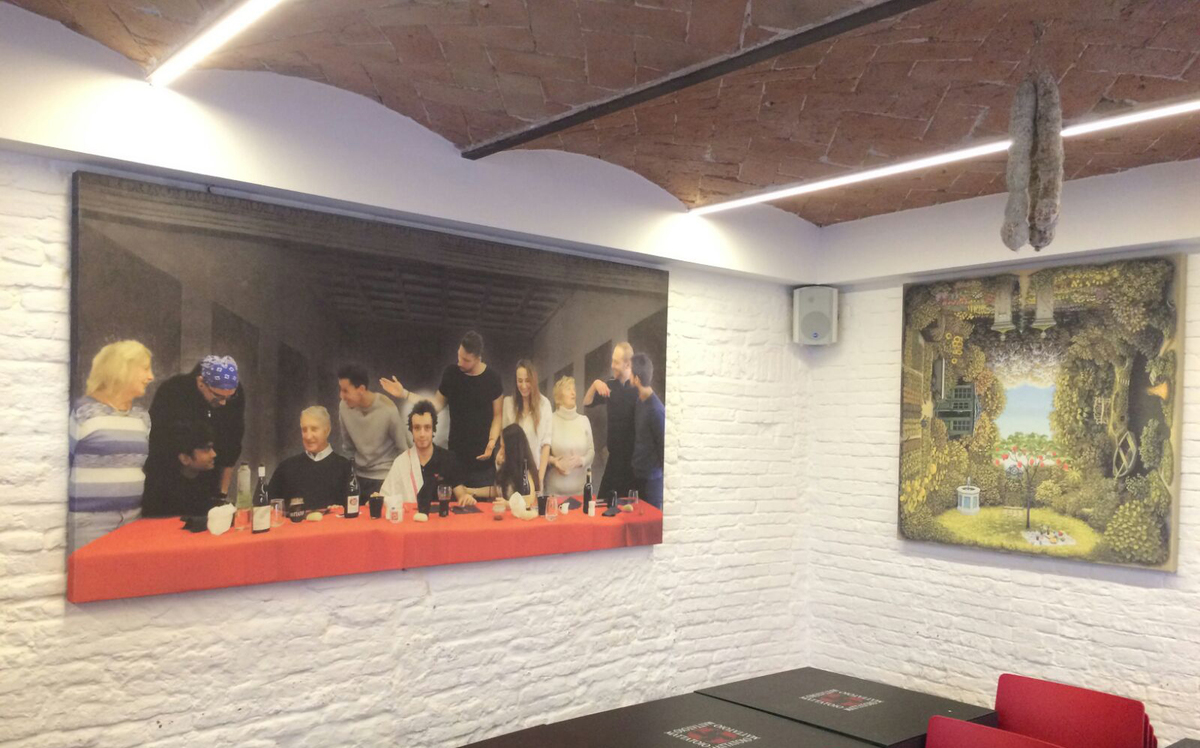 As you can see, different solutions for a single great result. 
Phonolook will be able to satisfy the customers, who will feel welcomed and will be able to enjoy a pleasant evening, but also owners who are sure to have offered their customers the best.
And if by chance Alessandro Borghese should come and visit you..
..remember that with our panels You would surely have 10 in location!