214
Because of the importance of growing and innovating, Eterno Ivica has increased the range of products with two important new products. 
The first one is added to the wide range of fixed supports
Sicura dell'importanza di crescere e di innovare, Eterno Ivica ha ampliato la gamma di prodotti Pedestal con due importanti novità.
Il primo prodotto si aggiunge alle già numerose soluzioni di supporti non regolabili della linea Pedestal. In particolare infatti, le nuove crocette distanziatrici fungono da sostegno per la posa su fondi sabbiosi offrendo un sistema estremamente semplice e versatile per il posizionamento delle piastre.
Le nuove crocette distanziatrici possono essere di 3 spessori differenti: una volta inserite tra le piastre potranno quindi creare fughe da 2, 3 o 4 mm. Inoltre potranno avere altezze diverse, 15 mm o 20 mm e non hanno alcuna base per una più semplice e facile installazione.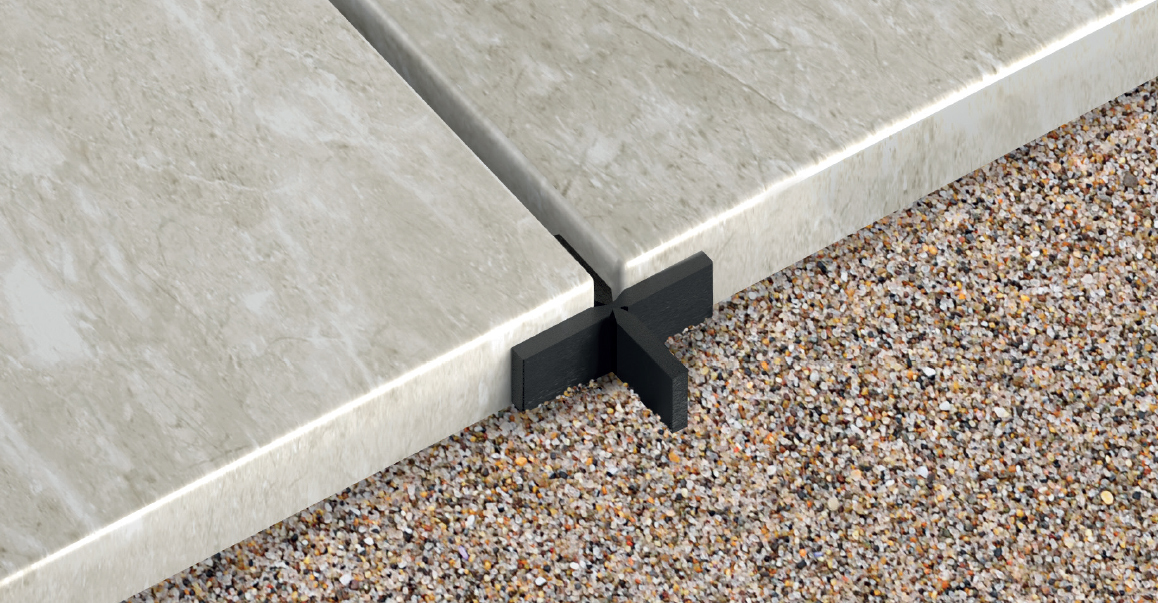 Il secondo prodotto è un rifacimento della più nota e comune clip distanziatrice perimetrale. 
Il distanziatore è un dettaglio di classe che consente di distanziare in modo elegante ed uniforme le piastre di pavimentazione dalle pareti perimetrali offrendo la massima garanzia di stabilità. 
Il nuovo distanziatore è stato prodotto interamente in polipropirlene 100% riciclabile per una maggiore versatilità, il materiale consente un appoggio più morbido sulla piastrella ed evita possibili fastidiosi rumori tra la piastre stesse e la struttura sottostante.