229
Val Vigezzo is one of the seven Piedmontese valleys that branch off from Val d'Ossola and connects Italy with Switzerland. It is known as the Valley of Painters for the historical presence of landscape and portrait painters.
It is therefore not surprising if the new construction completed with Pedestal supports becomes a small jewel capable of offering an enchanting panorama and view.
The villa is built following all the green building criteria to make it a passive house: that is, it covers most of its energy needs for internal environmental heating and cooling using passive devices.
With this objective, therefore, Arch. Gubetta considered it essential to find an alternative and sustainable method to cover outdoor areas without using additional screeds or glues. Thanks to our supports and the substructure system, it was possible to complete the works of the large garden, for a total of 270 m2, with an elegant decking.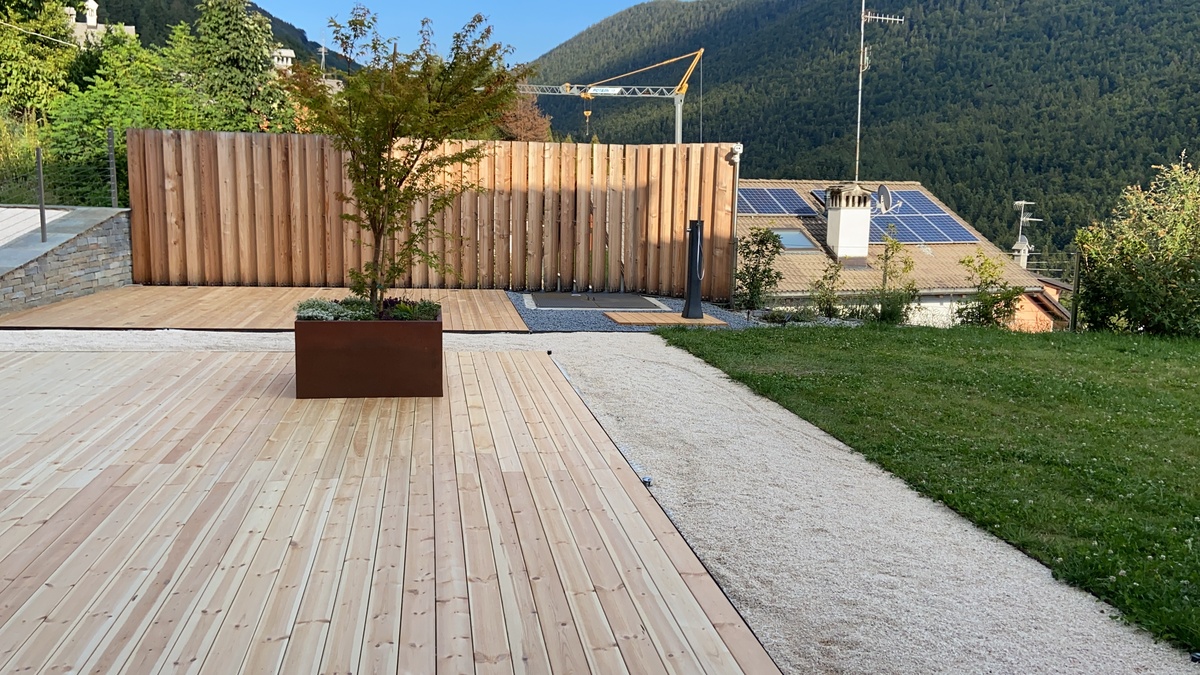 In fact, our supports are made of 100% recycled plastic and are recyclable at the end of their life thanks to their possible reuse in different construction sites or through easy disposal of them.
For this project, supports from the Eterno SE range were used with the aluminium joist head on which elegant garden planks rest;  on the other hand, for cellars, the SE supports with wooden joist head were used.