213
Cersaie 2021: great emotion for everyone!
Finally getting back after the forced stops was a strong emotion experienced by the whole Eterno Ivica team, the agents and collaborators.
With great enthusiasm we set out on this adventure that accompanied us for a whole week and, despite an understandable initial hesitation about the trend and possible attendance, we immediately found a positive response from all participants and visitors. Today we can certainly say that the 2021 edition was a success!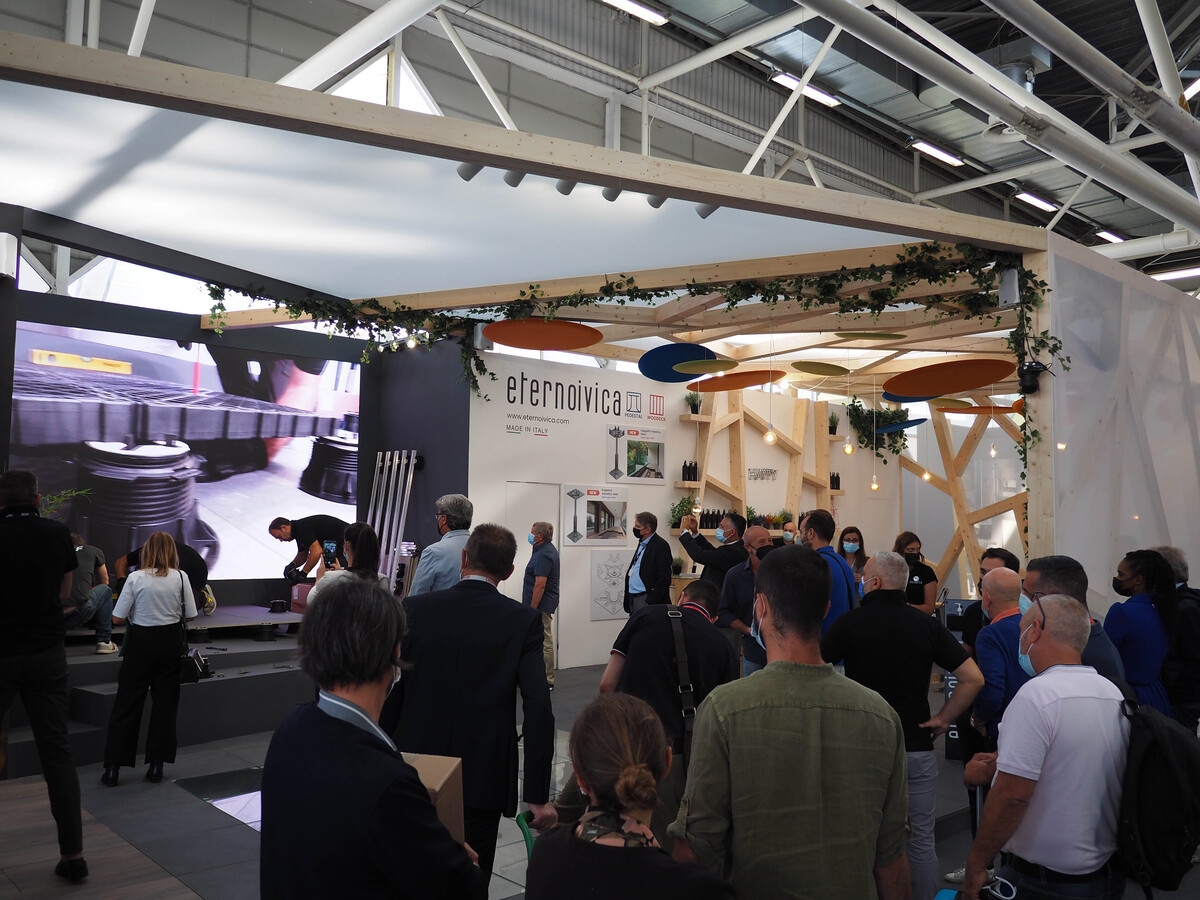 We received numerous visitors at our stand, curious to discover our new products and interested in forging new collaborations, we were able to relive the moments of sharing with our agents and breathe again the atmosphere of a such important trade fair event.
Furthermore, we were proud to provide our supports for the Contract Hall exhibition platform, in Pavilion 18: numerous talks and exclusive events were held here together with 10 prestigious architectural firms.
We just have to thank you all for this edition, for the commitment of all our colleagues and for the trust that you customers continue to place in us!
> Scroll through the gallery and the videos to relive all the most salient moments of Cersaie 2021!