415
Once again the Cersaie fair is once again dressed to impress! A really important edition for the entire Eterno Ivica team, which again managed to meet customers and visitors from all over the world.
An exciting edition that aimed to embrace change while staying true to tradition. For the Cersaie 2023 edition, in fact, the stand proposal was completely overturned: 260 square meters available, a large exhibition space oriented to highlight all Eterno Ivica novelties.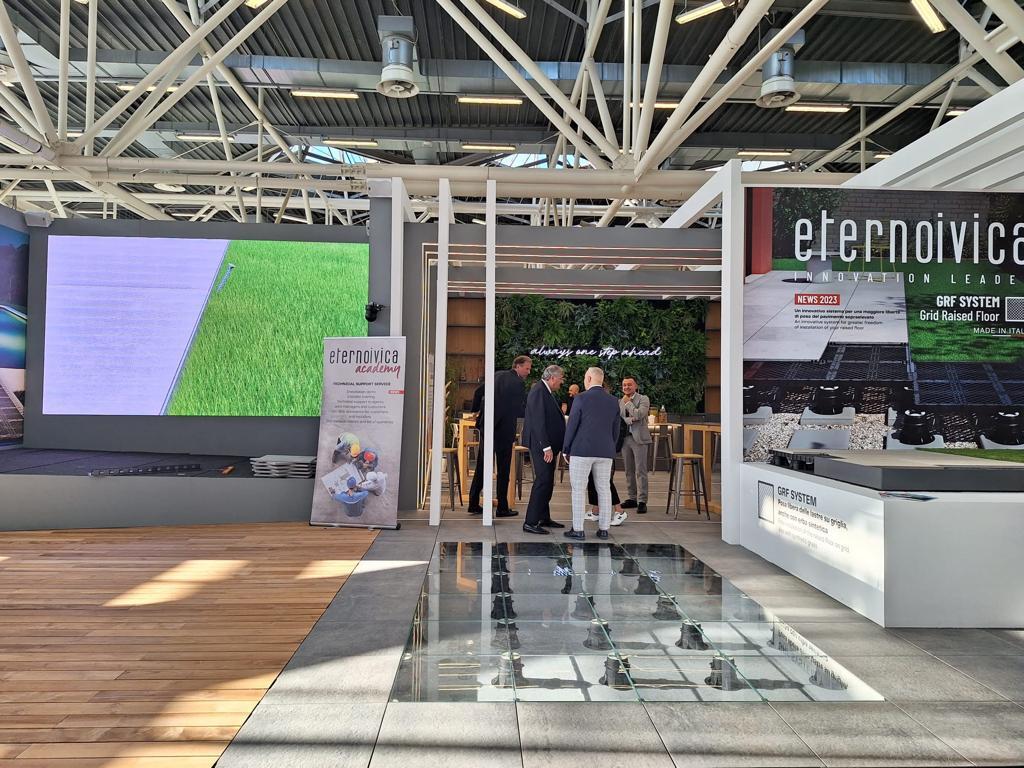 The booth, designed with large and dedicated spaces, offers a focus on different laying solutions, born from the genius of Eterno Ivica and presented in line with the company's new brand image.
Pedestal System, Woodeck System and GRF System the laying systems presented at Cersaie 2023, while also offering all visitors the opportunity to be able to directly witness a laying simulation. In the center of the booth, in fact, we have developed a space for laying simulation activities, presented in differente languages.
Discover our videos of laying simulation
During the event, Eterno Ivica Academy was announced as this year's big news, the new service offered by Eterno Ivica to all customers who wish to train their specialized personnel in the installation of exterior raised floors.
Eterno Ivica, a company with a well-established presence in the construction industry, has always been focused on innovation and change: this year's new 2024 was presented once again, an unreleased and concealed preview of new products.
The booth frame created an attractive design environment in a contemporary key. A dynamic and bright booth that, without any border, attract visitors to it. A professional and, at the same time, welcoming space created ad hoc to accommodate customers, agents and visitors. The definition of a showcase that can enhance all the features and technological potential of our products.
Also, with great honor, our Reversus SR4 supports were chosen by the Cersaie Fair for the installation of the display platform in the Champagnery.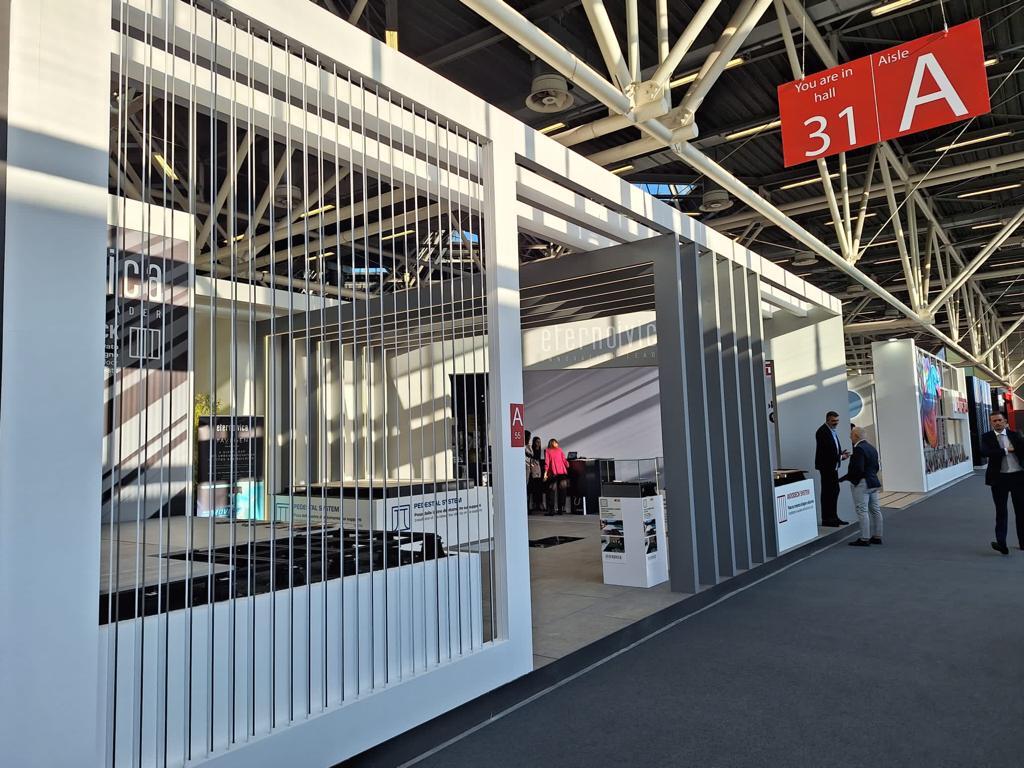 Our qualified staff were able to accommodate and satisfy visitors' requests, achieving an excellent result in professionalism and seriousness.
Now that this edition of Cersaie has also come to an end, we will get back to work putting our energy and dedication into tackling new challenges and goals! Lots of news and new projects await the Eterno Ivica team.