275
Star.T

Eterno Ivica's new Star.T support can meet even the most demanding "thresholds." Its compact size makes it a perfect pedestal for renovation. Star.T is adjustable from 8 to 30 mm and it's compatible with any type of ceramic, concrete, or composite material floor of any size and weight.
The adjustment of Star.T to the millimeter makes it possible to realize elegant and stable floorings, speeding the installation and giving solidity and precision to the entire pavement.
STAR.B is the only extension that fits Star.T, that enables to reach NM1 and SE0 adjustable supports; only one height for a versatile and simple product: it is placed under the Star.T increasing its height by 5mm and with the possibility to add more Star.B on top of eachothers in case of need.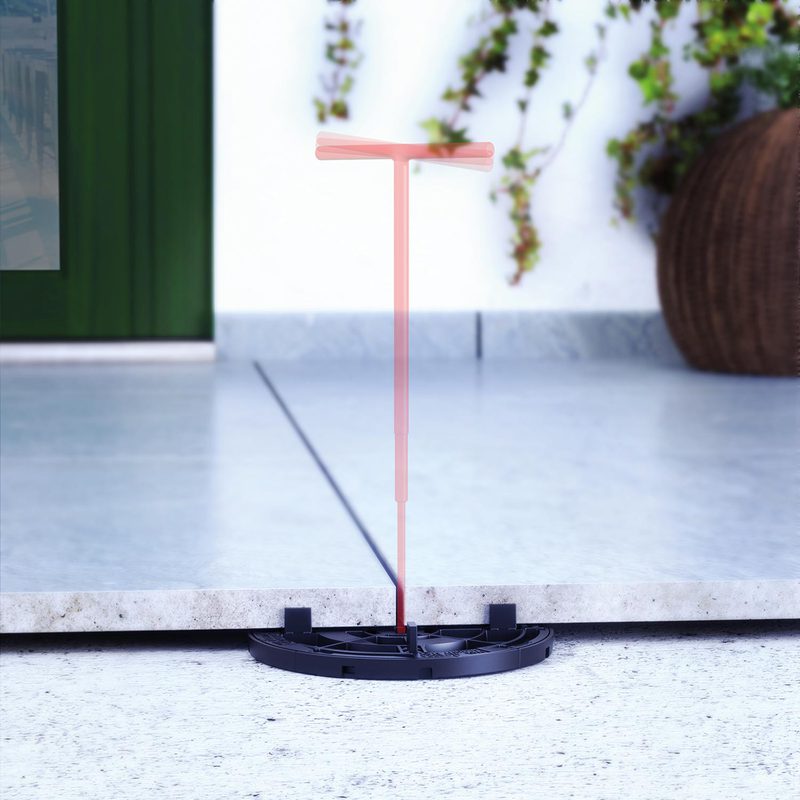 Windproof

Today "Eterno Ivica" is pleased to introduce a new line of supports designed to withstand the force of the wind; they are called simply "Windproof," because they resolve the problem of "plate lifting" safely, effectively, and economically.
"V0" Self-extinguishing

Passive fire protection is the only way to limit fire damage and thus keep people safe. This is why "Eterno Ivica", always dedicated to safety, has developed a range of products with specific self-extinguishing characteristics.